If your restaurant has several levels, e.g. a large terrace or different halls, you can create your own rooms in aleno.
In your settings you will find the category Rooms.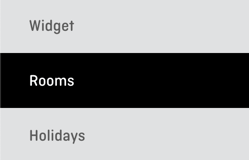 By selecting add new room you can now create your desired room(s). Choose a name for the room and set the room capacity.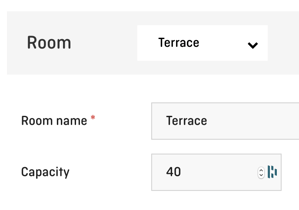 After this room has been saved, you can ultimately create a table plan on the same page.
Just click on following link:

Over in your shift settings you can now show or hide your rooms by selecting them in the desired shift.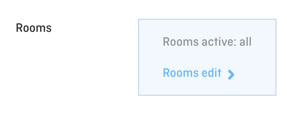 Your rooms are displayed in your booqIn and your seatIn according to the shift you assigned your rooms to in the grey column next to the date display. Just click on the tag and choose between the rooms set for this shift:

Again clarity is ensured!
A clear and pragmatic table plan makes it easier for your service staff to work quickly.
Here we show you how you can efficiently create a table plan.