Simplify marketing by syncing your all your guest contact information right from your aleno restaurant to Mailchimp, then create a campaign to start sending promotional emails.
Steps by step guide to sych your two accounts.
If you do not already have a Mailchimp account, easily make one on their website for free.
1. Log-in to the aleno Marketplace and select the MailChimp app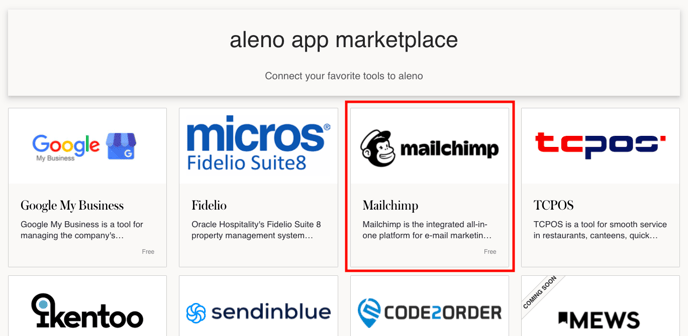 2. Install MailChimp

3. Once installed, you may need to log in to your MailChimp account and then you will be prompted to authorize aleno Marketplace, click Allow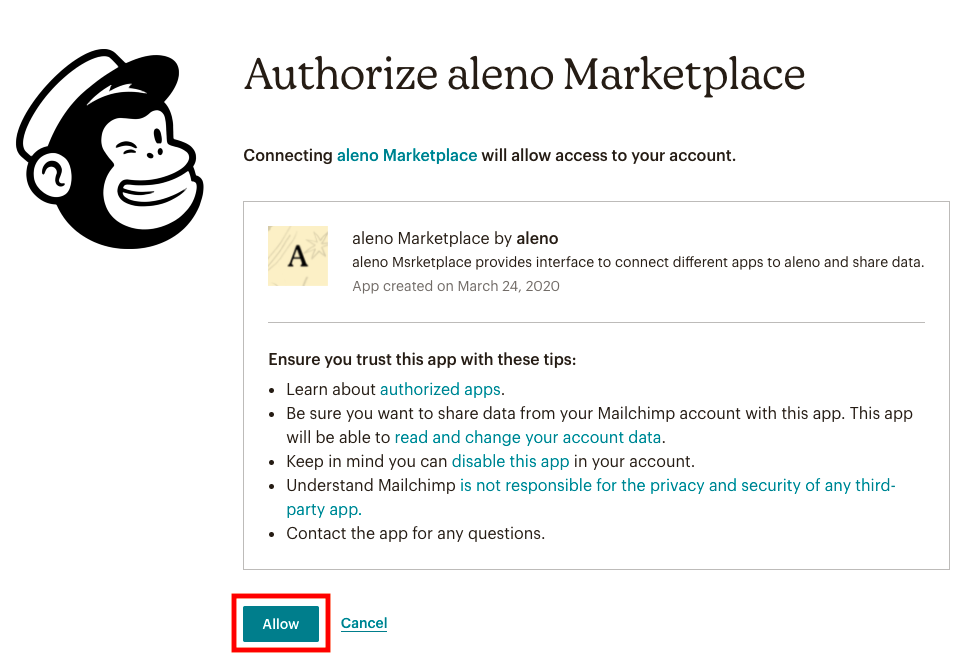 4. Select your restaurant and your Mailchimp account from the two drop down menus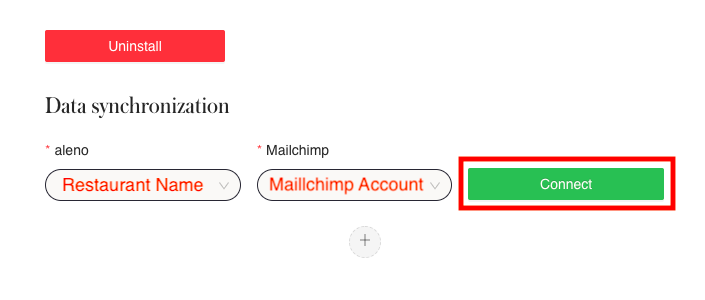 5. Click Connect and you're done!
All your contacts from aleno, with their customer tags, will be imported into your Mailchimp account, the process to sync and transfer contacts may take a few hours. If you have more than one aleno restaurant, simply click the plus below to connect another restaurant to Mailchimp.
Then log in to your Mailchimp account, there you can quickly and easily start sending marketing emails to your contacts
How to Start a Campaign in MailChimp
1. Log-in to your Mail Chimp account
2. On the left side click Create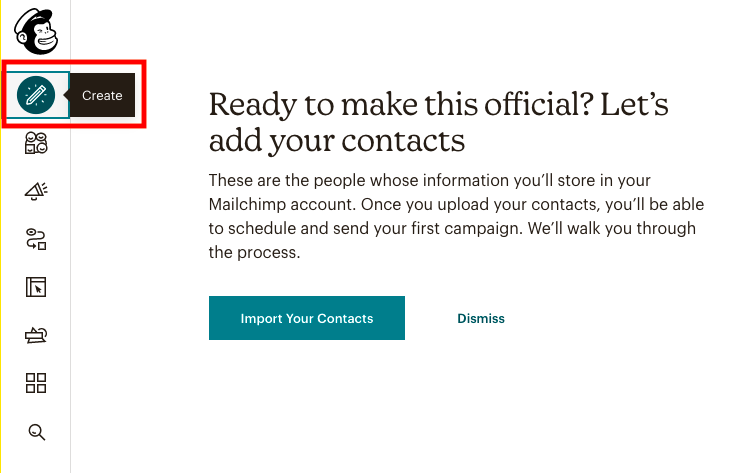 3. Choose the type of Campaign you'd like to create
- For Email Marketing, you are given the options of Regular and Plain Text emails or to choose from one of their Templates
- For non-email campaigns, choose between: Customer Journeys, Landing Page and Multichannel Designs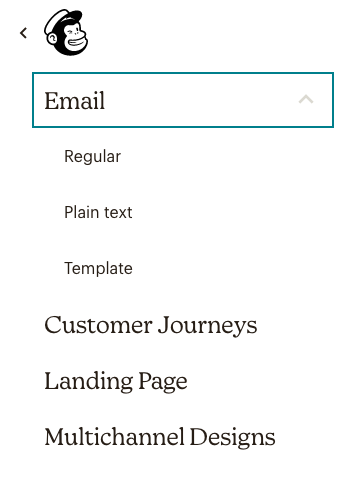 4. From there you start creating, MailChimp prompts you to pick a layout, add copy and pictures, and pick the audience for the campaign
Now you are all set and ready to start sending out marketing or promotional emails to all your restaurants guest!